Tips for Christmas gifts and decorations from Indonesia
16.12.2021 PhDr. Jiří Kočandrle Tips on products and their care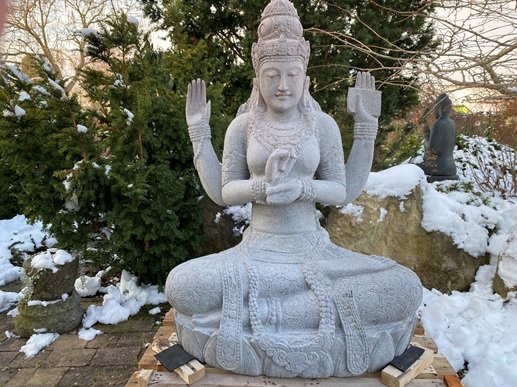 Christmas is just around the corner and in many parts of the country there is already a good snowfall. At this festive time, it's important to decorate your home so that you can relax and finally stop and calm down after the hustle and bustle of the day.
And if you're still looking for gifts for your loved ones, this article is for you too. We've put together some tips for the right winter decorations and tasteful gifts for under the tree.
Candlesticks made of wood and stone add to the Christmas atmosphere
What would Christmas be without lights and candles in all kinds of candle holders and stands? A candle holder made of driftwood can be a suitable decoration, in which you can place one to three tea lights. The combination of the honey-golden tones of the teak with the artfully crafted glass kaleidoscope casually accentuates the Christmas atmosphere while bringing the unmistakable spirit of Indonesia into your home.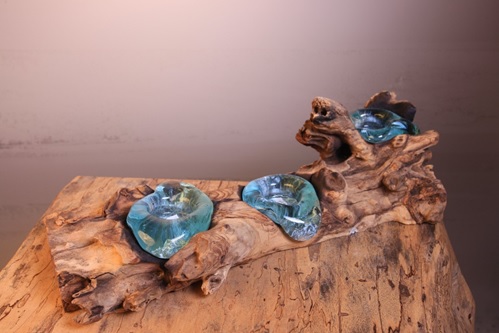 If you prefer stone and stoneware decorations, a decent candle holder carved from river stone may be a suitable choice. It creates a spectacular shade against the background and, if placed correctly, you will get a beautiful circle of light. The outside of the candlestick is naturally rough and unworked, while the inside is perfectly smoothed to ensure that the tea light fits exactly. As the candle holder is made from a single piece of stone, you won't find any joints.
Volcanic stone and petrified wood
Looking for a more unusual gift or decoration? Bet on cast Moai statues made of crushed volcanic basanite stone with a touch of cement. Smaller statuettes of 30 cm in height can be a suitable decoration, perfect for decorating your home, for a table as a centrepiece, for a shelf in the living room or for a place where you like to relax and meditate.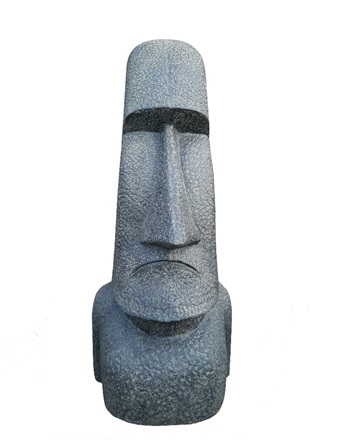 Also very popular are the majestic bowls made of petrified wood, which are carved from hundreds of millions of years old petrified tree trunks from the Indonesian islands of Sumatra, Java or Bali. The bowls are suitable for example as a decoration in the living room or on a table in the hallway to store keys etc.
Each bowl is completely unique - the prehistoric bark is left on the perimeter of the bowl, the interior is then polished to a shiny mirror finish. You can choose from many colour variations and shades. As each bowl is logically different, we will send you photos of the specific bowls we currently have in stock if you are interested.

Teak wood frames
Make your loved ones happy with a truly personal gift and give them photos of moments together to display or hang on their walls. Frames made from old, recycled tropical wood will highlight their authenticity and also save nature. This is because they are made from leftover wood that has previously served a different purpose (for example, as part of furniture). The frames themselves are full of memories, but they are also complemented by old historical photographs that show what Bali and other Indonesian islands were like a hundred years ago.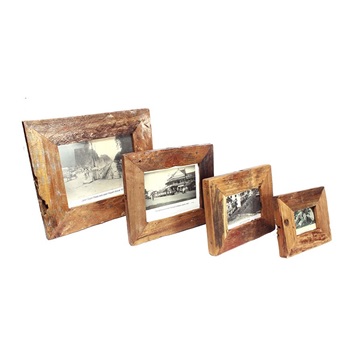 Whatever decoration you choose from our range, you can be sure to bring a little bit of nature and Indonesian culture into your home with it.
We wish you a peaceful holiday season and the best possible start to the New Year.