Transportation of goods - in Bali it is possible and impossible...
19.4.2018 PhDr. Jiří Kočandrle Transportation, pandemics, products...
For us Europeans, the sometimes quite unbelievable to bizarre reality of Bali, especially considering the density of traffic - especially scooters. I prefer not to drive there myself and get a ride, even though the drivers are pretty cool and basically very considerate... The picture speaks for itself, nothing to add...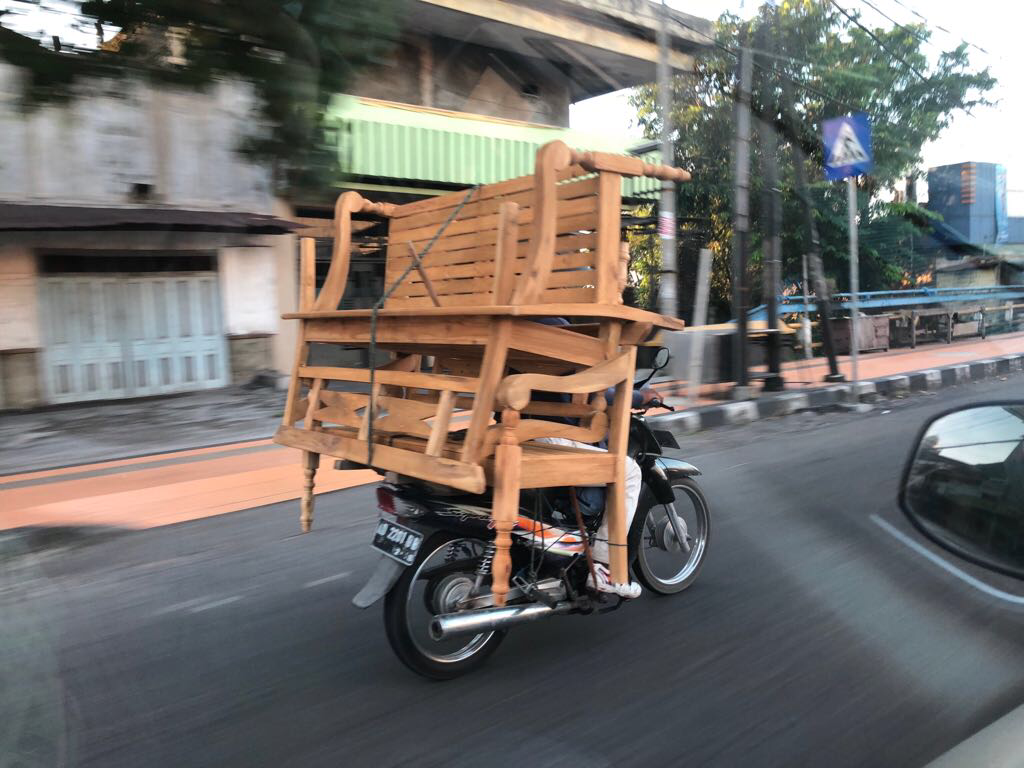 Standard transport to the customer looks a bit different here.