Magical gardens in the middle of rice fields
9.5.2017 Lucie Kočandrlová Travel articles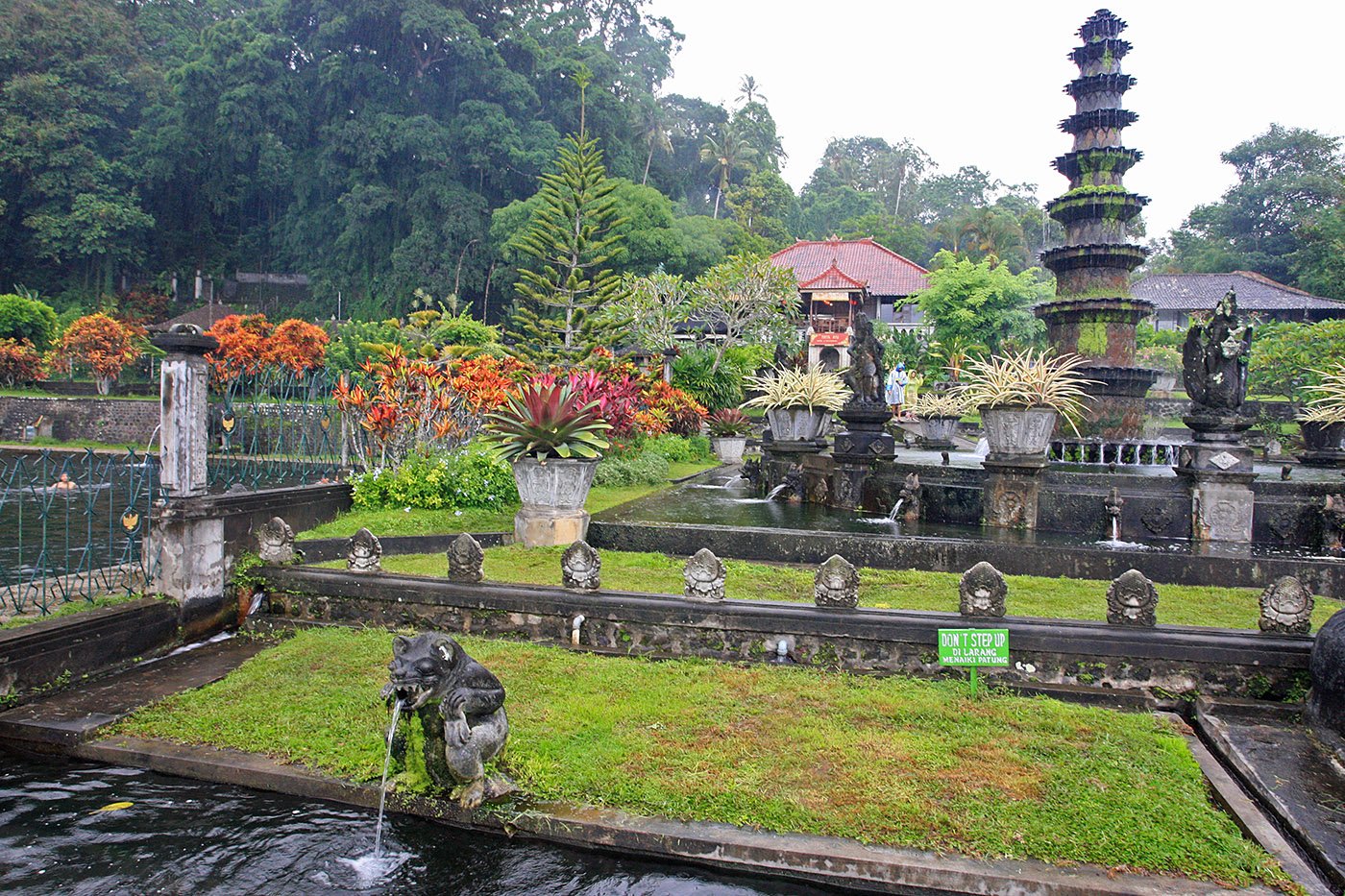 If you ever venture into the interior of Bali, you'll find beautiful lush nature and plenty of rice paddies and terraces. But rice paddies aren't the only beauty you'll find here. You'll be very surprised to find the Tirta Gangga complex of gardens, pools and fountains amidst fields where workers are knee-deep in mud.
Tirta Gangga was once a royal water palace built by Raja Karangasem in 1948. He was a truly remarkable man because he not only designed the gardens but also helped build them himself. Today, the name no longer refers only to the palace, but to the entire complex of gardens. Tirta Gangga translates literally as 'water from the Ganges', which actually refers to the roots of Balinese Hinduism that go back to India itself.
Unfortunately, the whole area was destroyed by the eruption of the Gunung Agung volcano in 1963. However, it didn't take long for the entire complex to be reconstructed. Today, it attracts not only tourists from all over the world, but also locals who like to come here on the weekend for a walk or even a picnic.
The complex is divided into three levels. Each of the levels is made up of gardens with exotic flowers and water tanks with fountains and sculptures that show the unique combination of Balinese and Chinese architecture. At the centre of the complex is a stunning eleven-level fountain and the highest point is the palace. However, it no longer functions as a palace. Instead, you'll find a restaurant and four bungalows that are available for rent. While most of the tanks are inhabited by fish, so you can't swim in them, you can walk dry-footed through the entire pool on tiles that are placed right in the water. However, if you really want to swim, one of the pools is designed for that purpose.
Despite the frequent hustle and bustle of tourists and locals alike, Tirta Gangga gives off a really peaceful impression. So if you are going to Bali, don't miss this complex.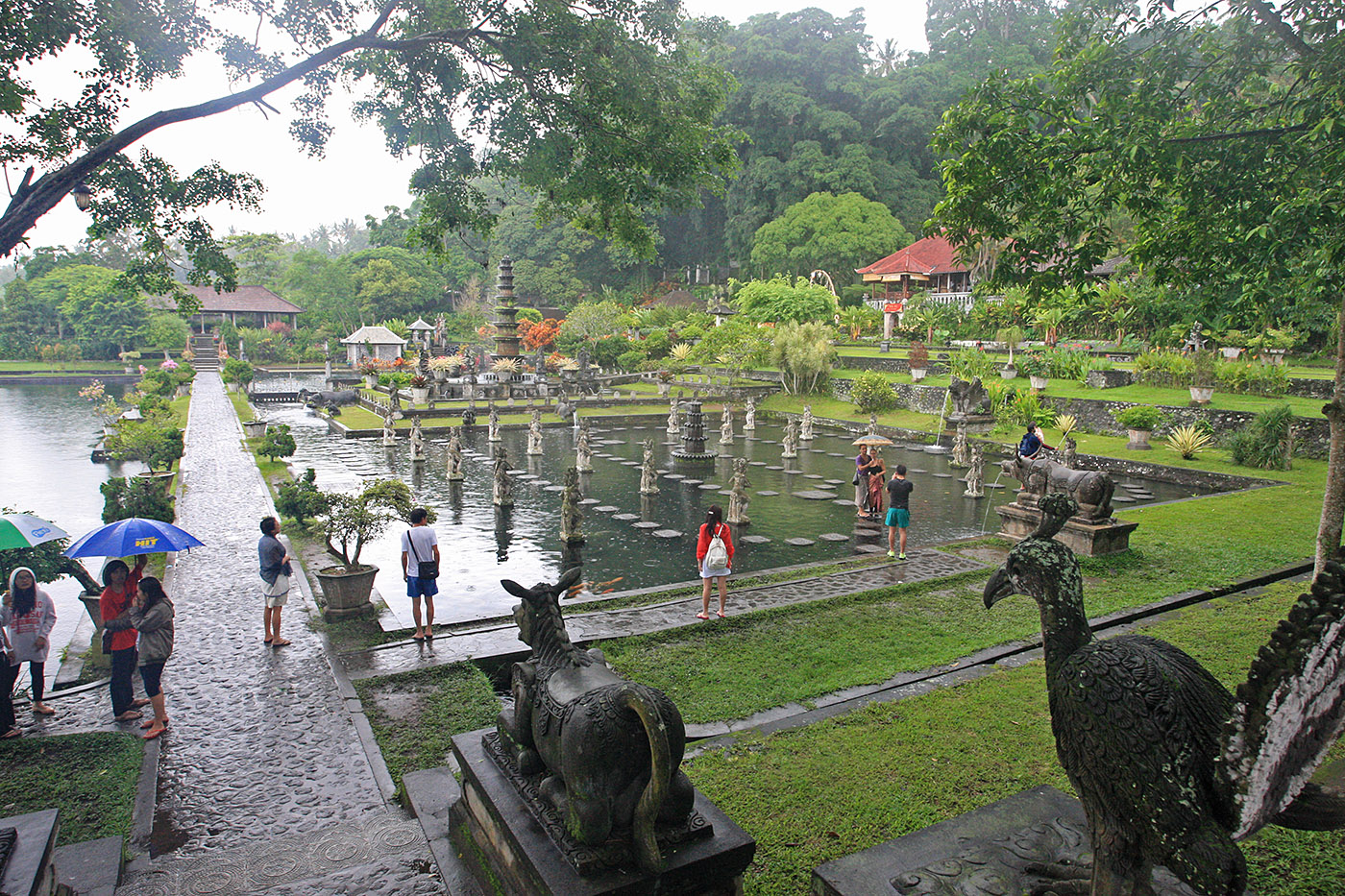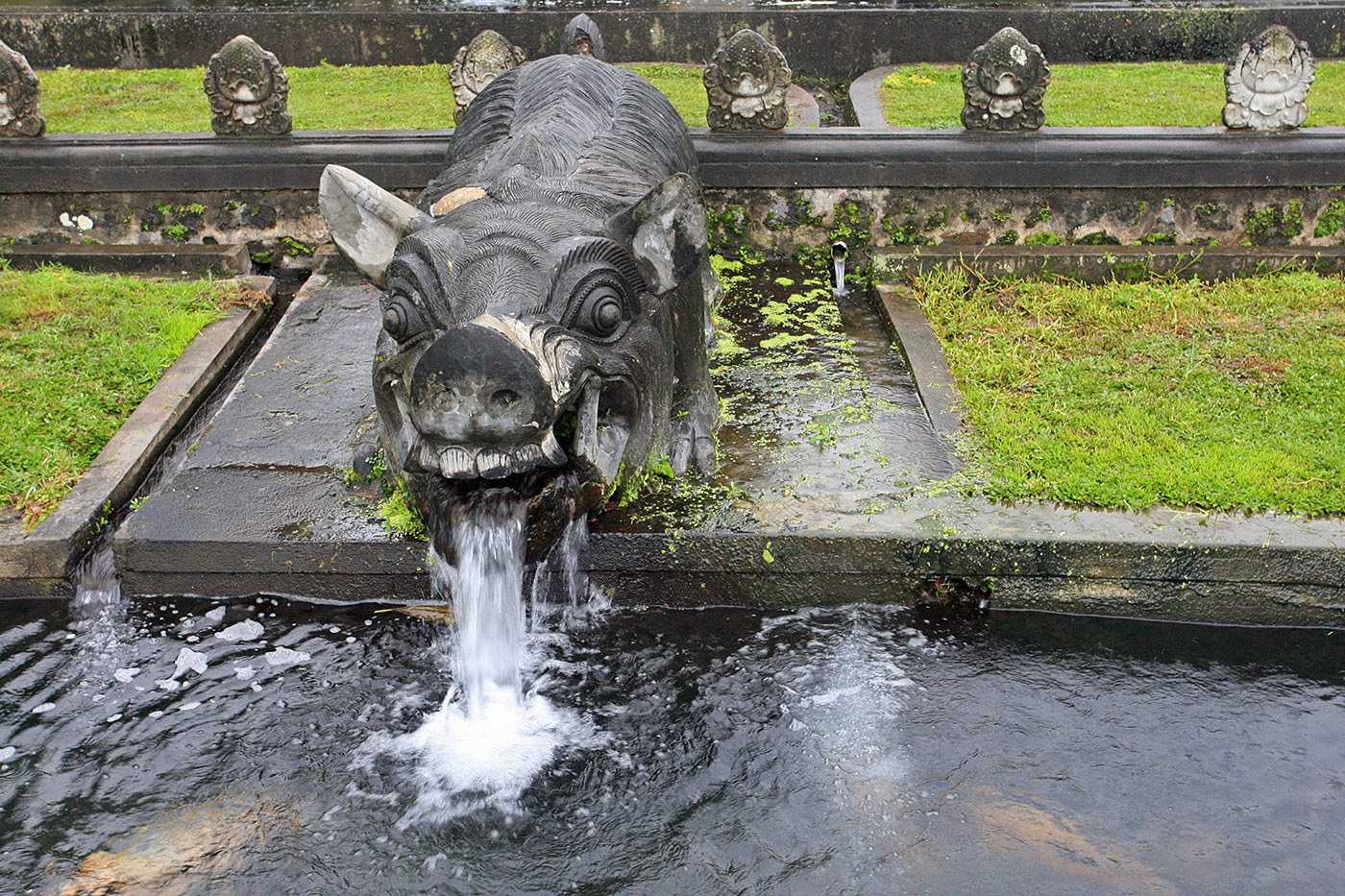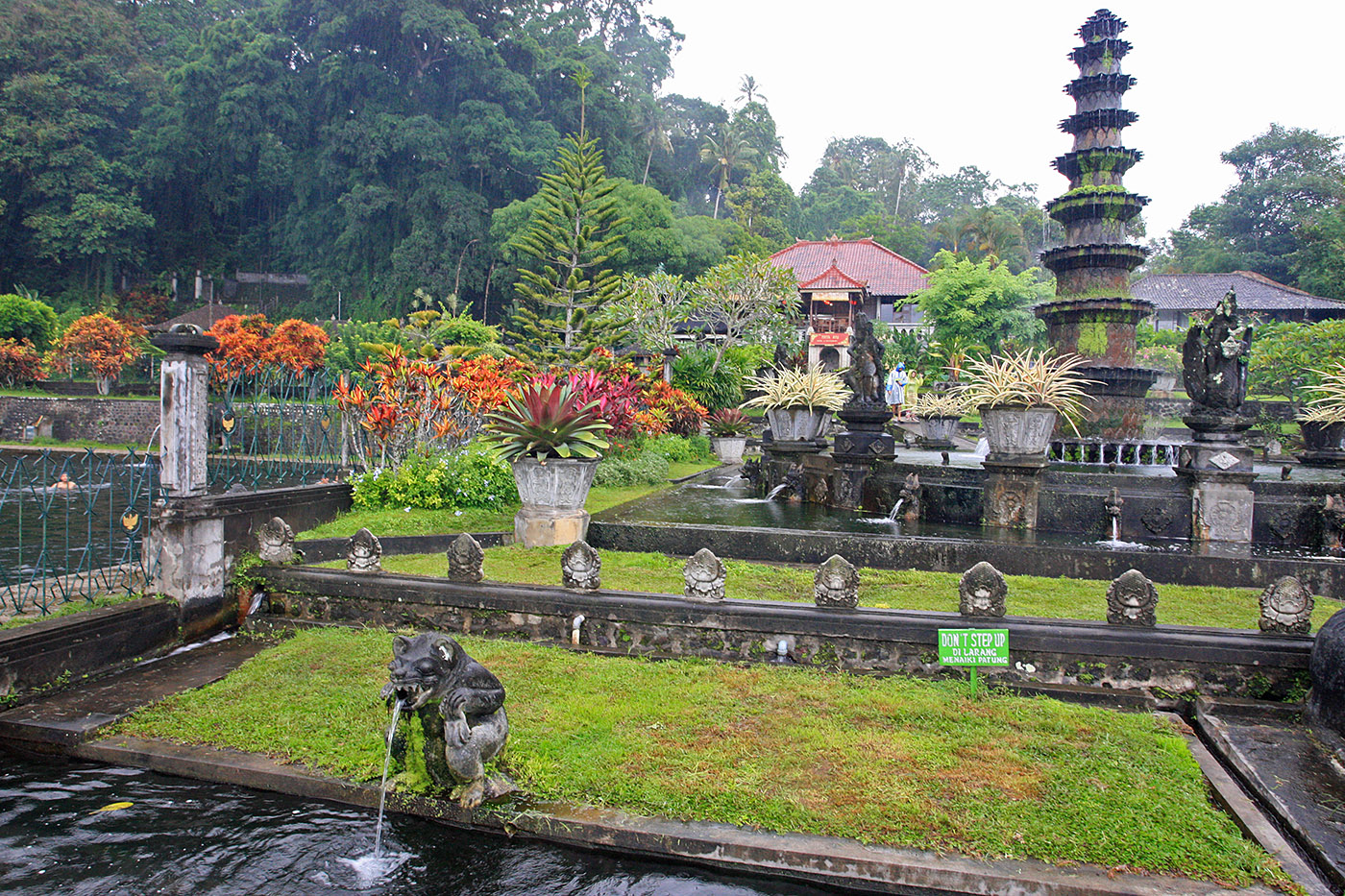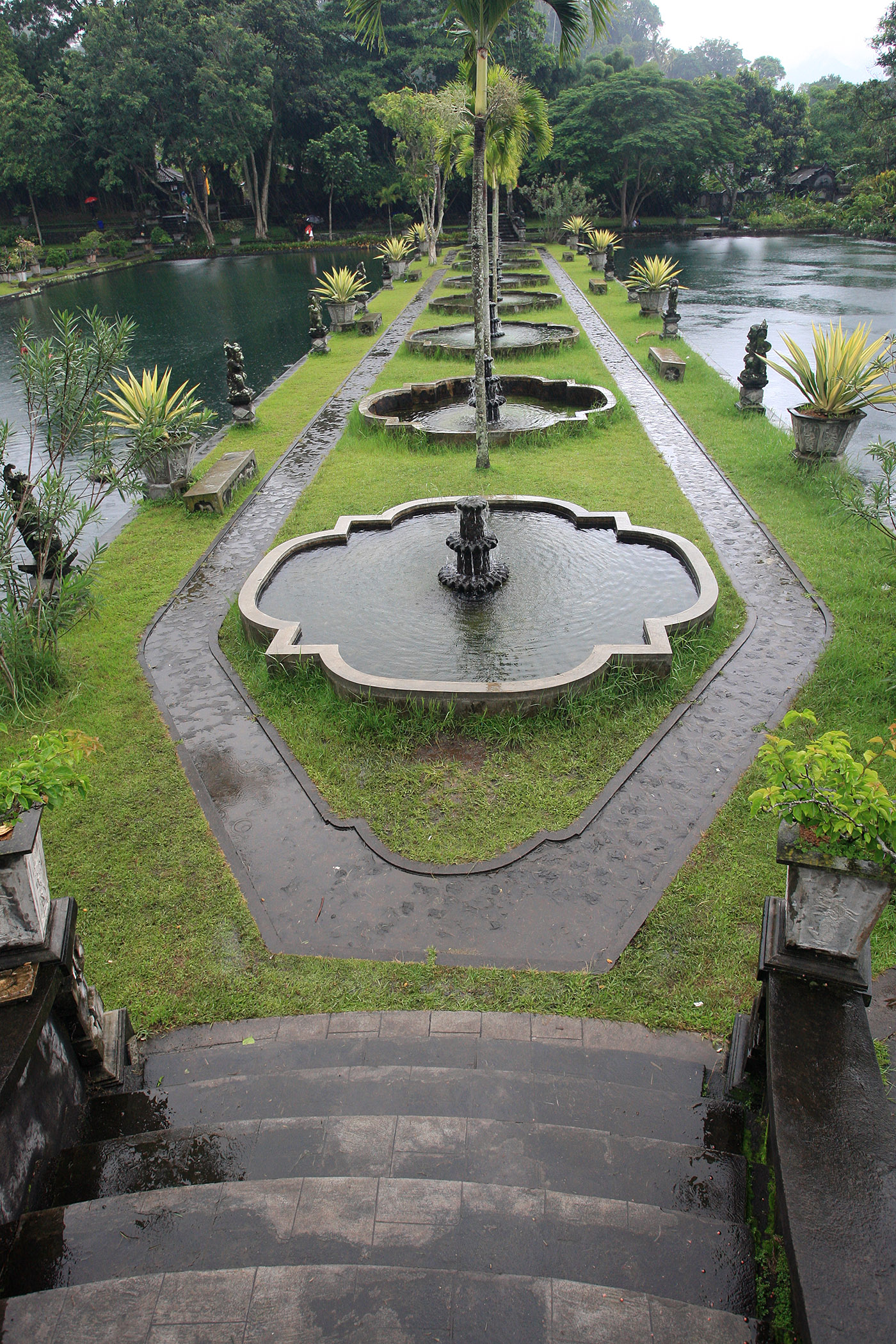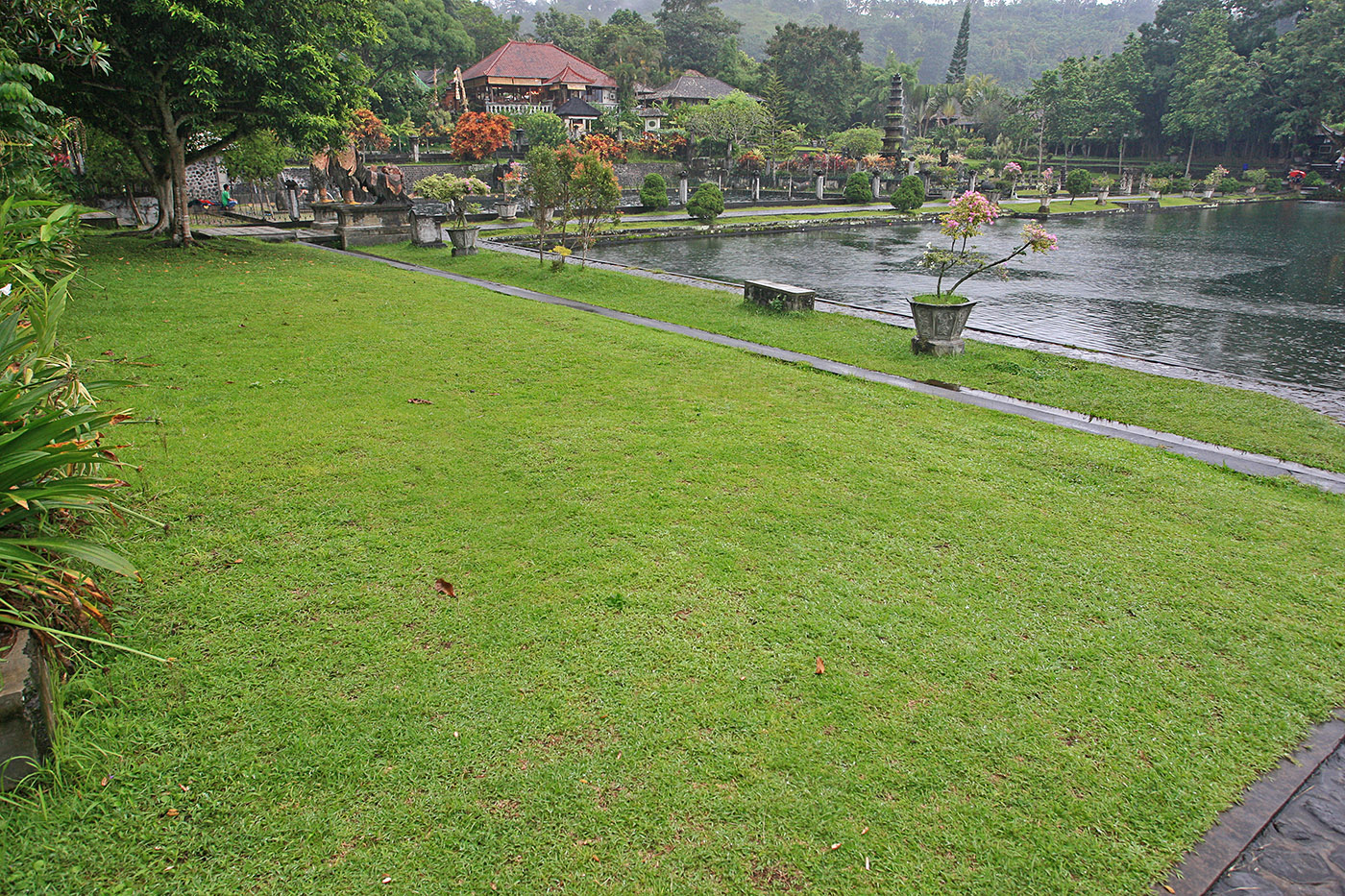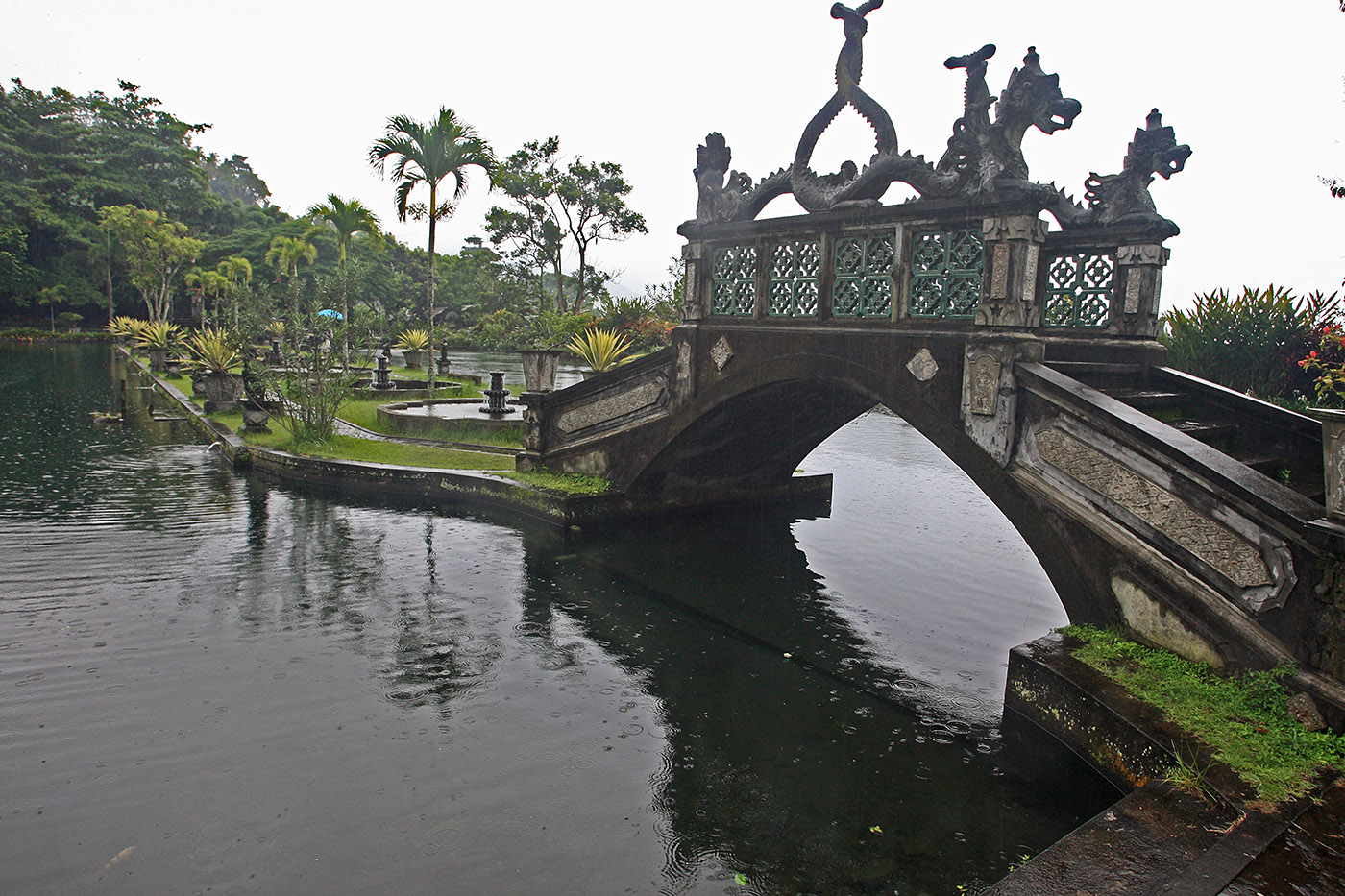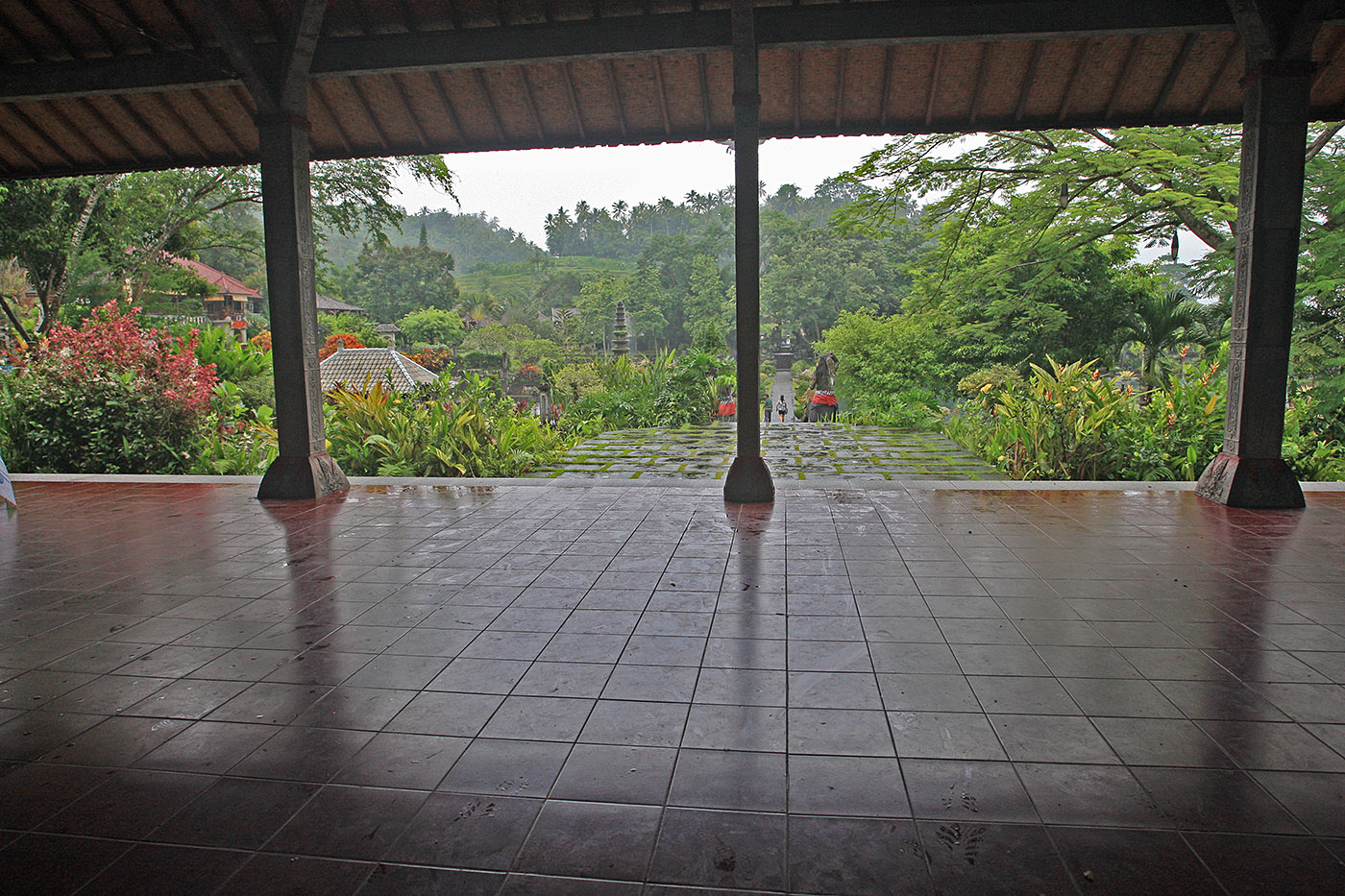 Photo: Jiri Kocandrle