Galungan: When ancestral spirits return
30.5.2017 Lucie Kočandrlová Travel articles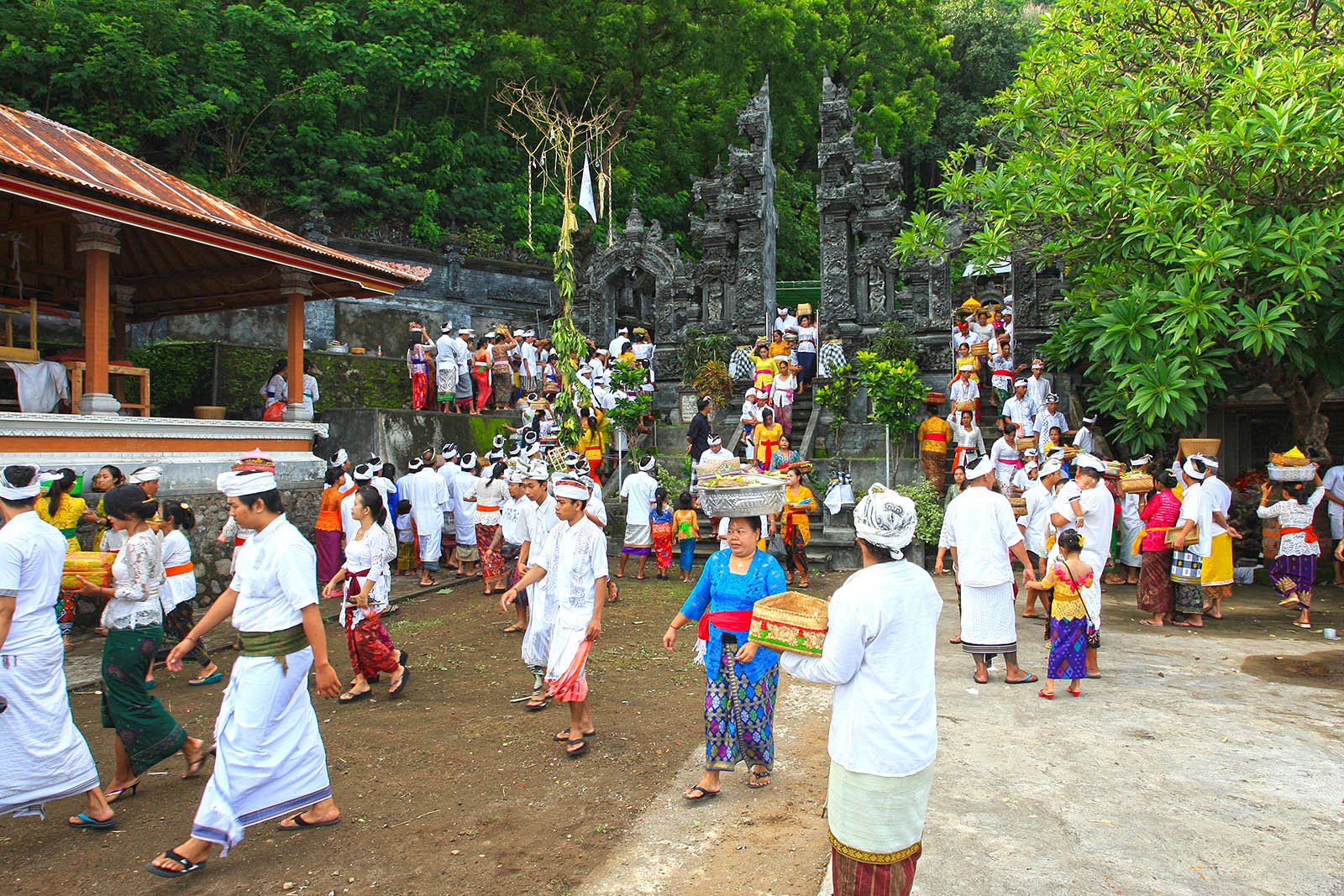 The vast majority of Bali's population today adheres to the so-called Balinese Hindu religion. However, because Balinese Hinduism is strongly influenced by Buddhism, it differs greatly from Indian Hinduism.
For the local population, religion is an integral part of their lives. It is even said that there are as many as 100,000 temples built throughout Bali. It is not surprising, then, that to us Europeans, Balinese Hinduism may seem more like a way of life. However, apart from temples, sacrifices and festivals are also part of their religion. That is why in Bali, outside the door of every house, you can see offerings in the form of a basket made of palm leaves in which flowers and various delicacies are placed. However, we often see such baskets on the streets, but before we know it, we step in them and there is nothing left of the offering basket. As far as festivals go, Bali is known for its big celebrations where people bring offerings to temples, light incense sticks, pray and the whole island is awash with a dazzling mix of colours.
One such festival is Galungan, which is held once every 210 days. This is because of the Balinese 210-day calendar, Pawukon, which is used to calculate the date of the holiday. Due to this, the holiday even comes out twice on the Gregorian year. So if you miss the first Galungan, don't despair.
In fact, Galungan commemorates the victory of Dharma over Adharma, which according to legend is the victory of good over evil. In addition, the spirits of ancestors also temporarily return to Earth during Galungan. These are actually the souls of deceased relatives who have died and been cremated. When they return to their former homes during the festival, the current inhabitants are obliged to be hospitable through prayers and offerings. The end of the ten-day festival is then Kuningan, a time when the spirits once again return to where they came from.
Traditionally, Galungan is also marked by the killing of pigs for communal feasts, the baking of rice cakes and the erection of penjor - bamboo poles with offerings that are placed around roads.
The Galungan festival is a wonderful spectacle for us, if only for the specific decorations, the colourfulness of which will, to say the least, enchant you. If you are interested in Galungan but do not have the opportunity to visit these parts yourself, you can at least take a look at our photos, which will give you an idea of its pleasant atmosphere.
photo: Jiri Kocandrle