Bali: island of gods and dancers
7.5.2017 Lucie Kočandrlová Travel articles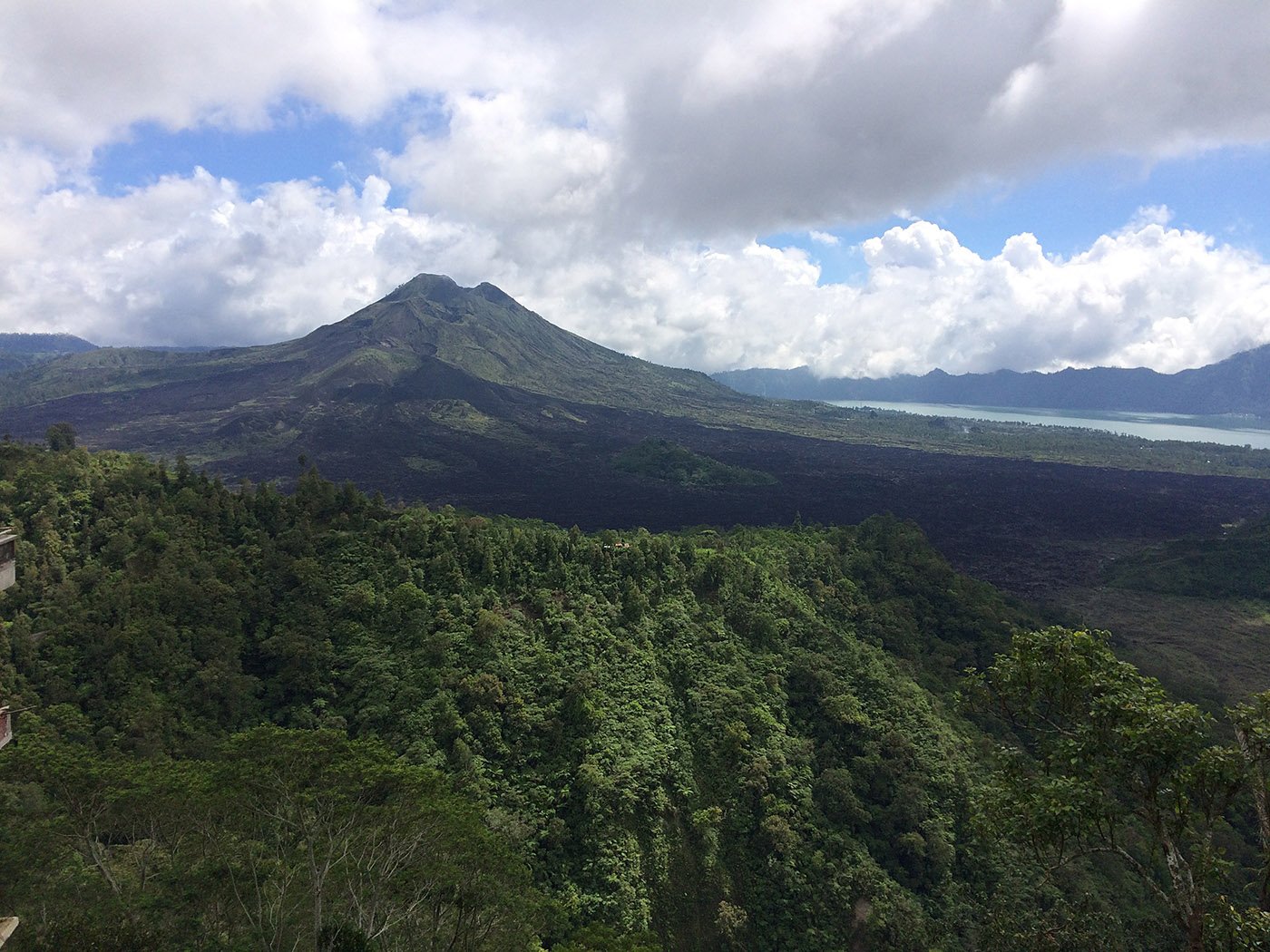 Bali is an Indonesian island located between Java and Lombok. However, it differs significantly from the rest of Indonesia, not only in culture, language and geography, but also in religion. While almost all of Indonesia follows Islam, Bali still holds on to Hinduism and Buddhism. Today, however, we call the religion of Bali 'Balinese Hinduism', as it is very different from that of India. Today, more than 90% of the population of Bali adheres to this religion. However, in order to find out why this is so, we must first look at history.
The earliest Balinese finds date back to around 2000 BC. This is an Austro-Asiatic culture that came to Bali from Taiwan. From this time we have stone tools, boats and skeletons of hunched bodies, for example. Hinduism only penetrated Indonesia with Indian traders around the 4th-8th century AD. It first reaches Java and Sumatra before gradually spreading further to the island of Bali. Over the course of history, Java then exerts more and more influence on Bali, eventually taking over completely in the 14th century. At that time, Islam was spreading widely in Java, and the Hindu Manchapahit dynasty, which ruled at that time, was forced to leave the island. The dynasty decides to move to Bali, where Hinduism is very widespread, and consolidates it by introducing a caste system that persists on the island to this day. Nowadays, although a large number of Muslim workers from Java come here, Hinduism still prevails. Exactly why Islam never came here to any great extent, however, is not clear.
In fact, religion is part of Balinese culture, whether we are talking about huge ceremonies, large-scale festivals and the construction of thousands of temples, or even just dancing. It is not for nothing that Bali is said to be the island of the gods and dancers. Their traditional dances have been preserved in Bali for centuries. They used to be performed mainly under the patronage of kings, whose prestige was derived from their ability to perform the most spectacular ceremonies. Children have to learn the art of dancing from an early age, as it is very complex and there are hundreds of different types of dance on the island. Often the dancing is also about depicting stories from Hindu epics, so the dancers must be able to believably portray the various gods and historical figures. This is aided by their colourful and ornate costumes. One of the most important and touristy dances is the Barong, which is a representation of the struggle between good and evil.
However, culture is not the only attraction to be found in Bali. Bali is also interesting for its diverse geography. For example, the south of the island is special for its beautiful white sandy beaches that are washed by the clear waters of the Indian Ocean. On the other hand, the east and north are made up of grey-black volcanic beaches, but again offer coral reefs that attract diving and snorkelling. Speaking of volcanoes, let's not forget the highest mountain, Gunung Agung, and the dangerous Batur volcano as peaks that grace the Balinese skyline. While the Gunung Agung stratovolcano is not currently active, the Batur volcano is. It even had such a catastrophic eruption 30,000 years ago that it is now considered one of the largest volcanic events on Earth.
In short, Bali offers a great variety of activities. For example, you can try surfing, experience Balinese culture through huge ceremonies, see vast rice fields or waterfalls, or simply take a hike up into the mountains that will lead you to breathtaking temples hidden high in the clouds. It's amazing what a wealth of attractions are hidden on this small island. So whether you're interested in culture, hiking in the mountains or just relaxing and sunbathing in the tropical weather, you're sure to find something to enjoy.